Good Dentists in Budapest: How Do You Judge?
Dentists in Budapest are the proverbial 'dime a dozen'. Hungary is so popular as a dental destination that dental tourism in this country has become a major industry, listed as such in tourist office websites and tabulated in tourism statistics.
When it comes to finding a dentist, Budapest tops the list in Hungary. There are plenty of advantages, but you should also learn to ask the right questions.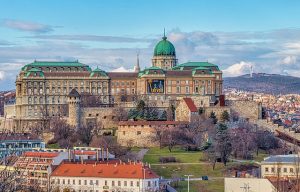 A Budapest dentist charges on average 20%-40% less than a dentist in a number of Western European countries and at times, the discount is even higher. Make sure you check the price carefully and convert the currency properly before you book.
Many dentists in Budapest speak English or have English-speaking staff, since so much of their business comes from foreigners. But that's not always the case so try to phone ahead and ask to talk to one of their English-speaking staff. It's hard enough going to the dentist without having to battle your way through Hungarian.
Dental clinics in Budapest are as modern as any in Europe – and more modern than many. Still, it's always a good idea to check how modern and professional their equipment and facilities are – and that antiquated equipment left over from the Communist regime has been replaced. Evidence of spending on appearance as well as facilities should indicate it's not a fly-by-night operation.
Budapest is easy to reach from anywhere in Europe, putting the city within most people's reach, whether by scheduled airlines, including Hungary's own Malev, or low-cost companies. This makes dental tourism in Hungary highly attractive, given the country's natural beauty and it's capital's historical and cultural attractions.
There are different ways of organizing a visit to dentists in Budapest, ranging from independent travel – you make all the arrangements – to all-inclusive dental tourism packages in which an agency handles all arrangements, from flights to discounted hotels to the door of their dental clinic in Budapest.
Dentists in Budapest and elsewhere in the country are highly trained and well respected. To be come a dentist an initial five-year university degree is required from one of the country's four dental faculties. After two years of practice, dentists in Hungary can specialize but must keep their knowledge fresh with about 50 hours of additional training each year, through workshops and seminars. Graduates are eligible to pass dental exams in both the US and Canada.
Patients come to Hungary for dental care from around the world, but the biggest source of dental tourism in Hungary is the UK, which accounts for 25% Hungary's foreign dental patients. An additional 14% come from Austria, 13% from Ireland, 11% from Germany and 5% from North America.